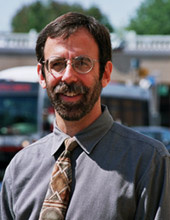 Welcome.  I'm Dean Mouscher and I'm so glad to see you here, and so looking forward to helping you find relief.
I have extensive training and over 20 years experience in a wide variety of acupuncture techniques and approaches, with additional training in FSM (Frequency-Specific Microcurrent), orthopedic acupuncture (sometimes called Dry Needling), electro-acupuncture, and cold laser.  I have vast experience with pain and ailments of all kinds – especially those chronic issues for which Western medicine has little to offer.
During these 20 years I've found that being independent – i.e. not working for a large organization – is the only way to deliver great healthcare.  Independence means I'm working only for you.  Getting patients better so they can live life without restriction is my greatest joy.
I owe much to the unique styles of acupuncture I learned from several masters around the world. I studied Yamamoto-style acupuncture in Japan with Dr. Yamamoto himself, a brilliant surgeon who performs surgery using acupuncture alone for anesthesia!  I studied extensively with the famous Taiwanese acupuncturist Richard Tan.  I studied European ear acupuncture with Germany's most famous acupuncturist and author, Beate Strittmatter, and also with America's premier auriculotherapy expert and author, Terry Oleson.  Cold laser and Frequency Specific Microcurrent are suitable for those who prefer to avoid needles, and in certain cases work even better than needles.  When appropriate, I do cupping and gua sha as well.
---
IPHONE USERS: Please do not rely on your iPhone to navigate to our office; it will take you to 737 N. Milwaukee Ave in Vernon Hills (instead of Libertyville), about ten minutes south of here. This does not seem to be a problem with Android devices.
Libertyville Acupuncture
737 N. Milwaukee Ave. Libertyville, IL 60048
847-796-0123
In Liberty Square, behind Birdy's Coffee House, next to the train station