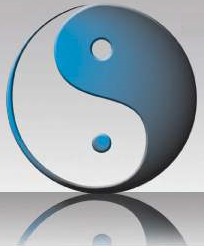 Acupuncture is America's fastest-growing form of healthcare.  At Libertyville Acupuncture it is also affordable, at just $65.00 a session. 
But don't let the affordable price mislead you.  Libertyville Acupuncture offers the most effective acupuncture anywhere, at any price. After 20 years in practice, and having studied with some of the world's top acupuncturists, I've mastered the most effective TCM methods to relieve pain fast – in the process earning more than 400 independent 5-star reviews, which you can view here. 
Among the therapies offered are acupuncture, electro-acupuncture, infrared laser, trigger-point dry needling, cupping, gua-sha, and more.  However many of these I do during a session, the cost is always $65.00.
I was named Acupuncturist of the Year by the American Association of Acupuncture and Oriental Medicine, am a 3-term President Emeritus of the Illinois Acupuncture Federation, and a Magna Cum Laude graduate of the Midwest College of Oriental Medicine. I have traveled the world seeking the most effective styles of acupuncture and studied with the world's top masters. You will not get more effective acupuncture anywhere, for any price.
---
IPHONE USERS: Please do not rely on your iPhone to navigate to our office; it will take you to 737 N. Milwaukee Ave. in Vernon Hills (instead of Libertyville), about ten minutes south of here. This does not seem to be a problem with Android devices.
Libertyville Acupuncture
737 N. Milwaukee Ave. Libertyville, IL 60048
847-796-0123
In Liberty Square, behind Birdy's Coffee House, next to the train station