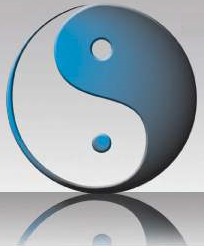 Acupuncture is America's fastest-growing form of health care. At Libertyville Acupuncture it is also affordable.  Appointments for even the most complex conditions cost a maximum of $65.00, while appointments for less-complex issues are just $55.00.*
But don't be misled by the low price. Libertyville Acupuncture owner Dean Mouscher is a Magna Cum Laude graduate of the Midwest College of Oriental Medicine, the 2005 Acupuncturist of the Year of the American Association of Acupuncture and Oriental Medicine, and a 3-term President Emeritus of the Illinois Acupuncture Federation. He has traveled the world seeking the most effective styles of acupuncture and studied with the world's top masters. You will not get more effective acupuncture anywhere, for any price.
The acupuncture styles we practice are especially effective for relieving pain and anxiety. A wide variety of additional health disorders respond profoundly, as acupuncture gently treats the root cause of illness at the same time it relieves symptoms. Acupuncture is also one of the world's safest forms of medicine, with virtually no negative side-effects. We use only FDA-approved, sterile, single-use disposable needles – as fine as a human hair.
*Cost of first appointment is $65.
---
IPHONE USERS: Please do not rely on your iPhone to navigate to our office; it will take you to 737 N. Milwaukee Ave. in Vernon Hills (instead of Libertyville), about ten minutes south of here. This does not seem to be a problem with Android devices.
Libertyville Acupuncture
737 N. Milwaukee Ave. Libertyville, IL 60048
847-796-0123
In Liberty Square, behind the old Caribou Coffee, next to the train station